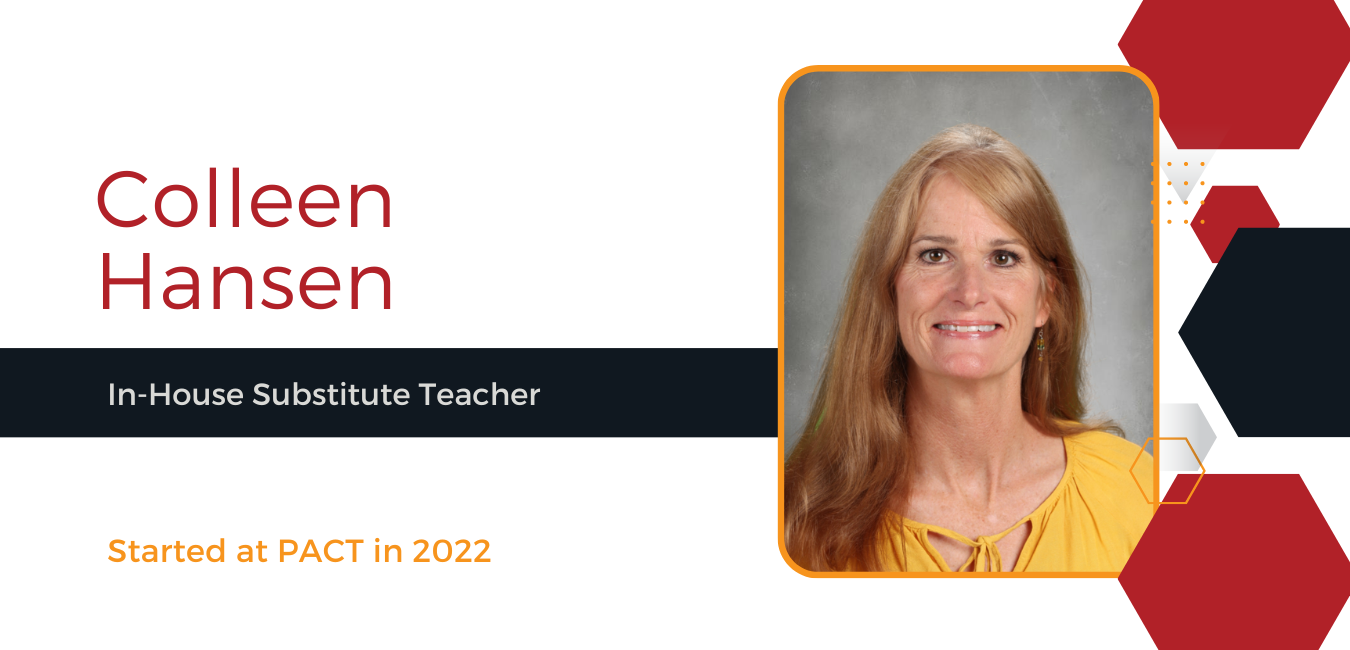 PROFESSIONAL EXPERIENCE
After graduating from college, she worked in business for ten years.
She then taught grades 6-8 science at St. Stephen's School in Anoka.
After 14 years at St. Stephen's, she moved to the public schools and taught science for one year at Anoka Middle School and seven years at Maple Grove Middle School.
LIFE OUTSIDE PACT
Active and loves to be outside.
She is a runner and enjoys canoeing and kayaking.
Also enjoys backpacking with friends and by herself. Her favorite place to backpack is the Superior Hiking Trail. Five years ago, she completed a solo hike from Canada to Duluth and logged nearly 270 miles on that trip.
Has two adult daughters, one is a nurse, and the other works as a Community Conservationist.
Has two cats, two fish, and four backyard chickens.
Enjoys playing in her yard and growing both vegetables and flowers.
Serves on the Heritage Preservation Commission in Anoka and loves all things old, including her house, which was built in 1873.
FAVORITE THING ABOUT PACT
LOVES the small class sizes and respectful students! It's been a pleasure!
OTHER WAYS INVOLVED at PACT
She is entirely new to PACT and will be looking for opportunities to become involved!
EDUCATION
M.A. Curriculum, Instruction, and Assessment, Walden University
B.S. Biology with minor in Health Education, University of Wisconsin - River Falls
AREAS of EXPERTISE
Task master extraordinaire = has laser focus and can't let go of things until they are complete.
FAVORITE QUOTE
Do the best you can until you know better. Then when you know better, do better.