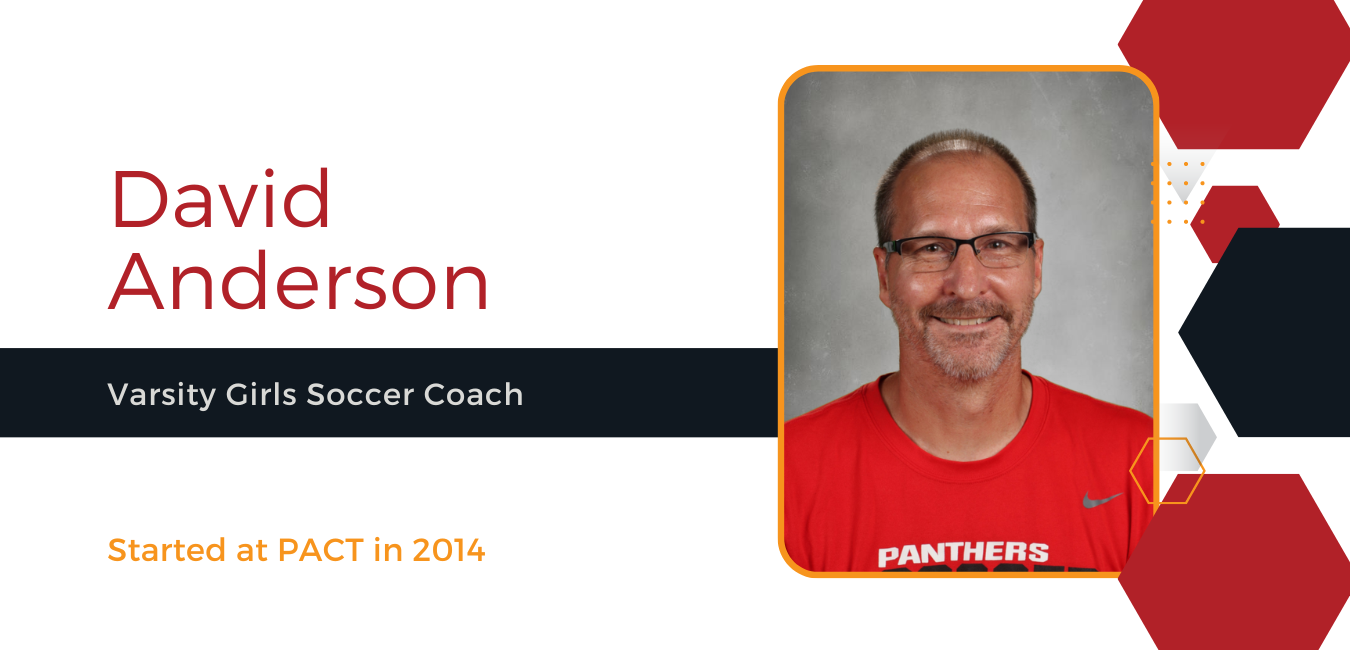 LIFE OUTSIDE PACT
Mr. Anderson is a local guy raised in Brooklyn Park, Minnesota, and graduated from Osseo High School. He works for Target Corporation in the technology services pyramid.

He enjoys getting away with his family to their hobby farm north of the Twin Cities, where he grows grapes, hunts, fishes, nurtures white pines, and schools his kids in yard games.
FAVORITE THING ABOUT PACT
I truly enjoy every day I get to coach the girls at PACT. The girls I coach and their parents have been wonderful throughout the years. Parents have been very supportive and engaged. PACT is great because kids have an opportunity to try sports or other extracurricular activities they may not be able to try at a large school.
EDUCATION
B.S., University of Minnesota

A.A., Bethany Lutheran College
FAVORITE QUOTE
I don't really aspire to a specific quote, but every time a girl on one of my teams tells me "I can't" when she is doing something difficult for her, I say, "you can't yet, but you will." I think you can do almost anything you want If you put in some effort, which ultimately results in confidence.