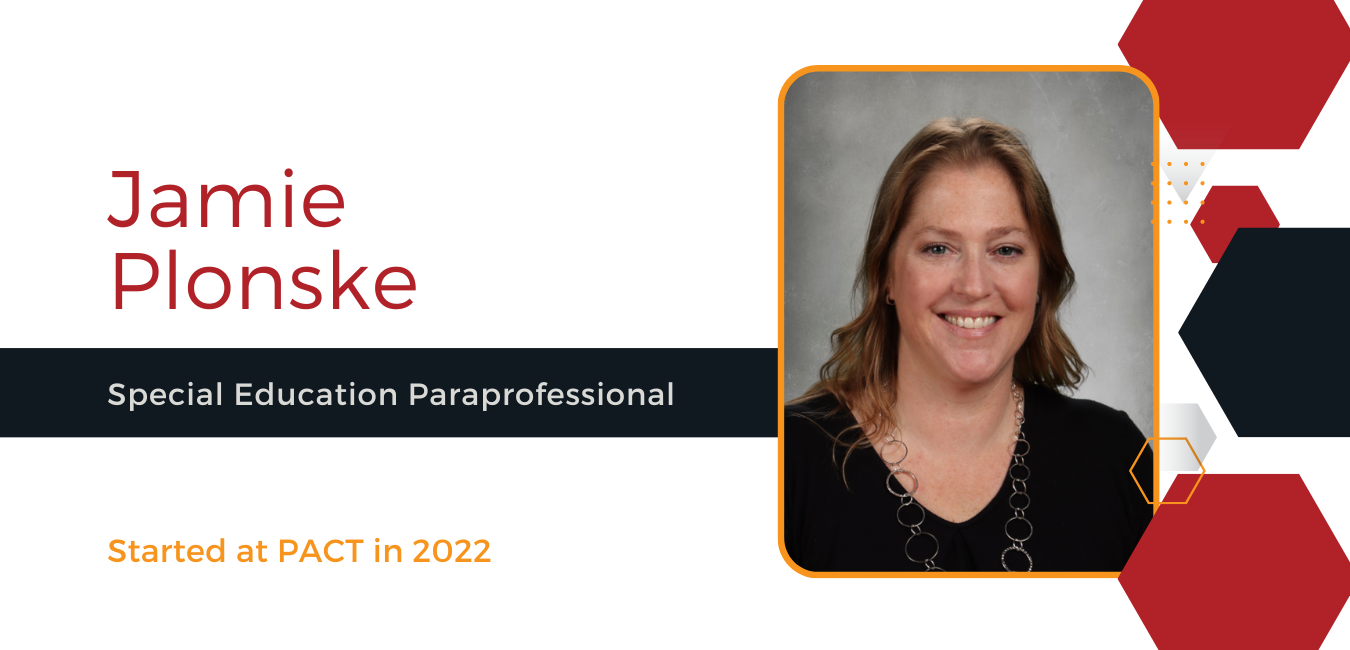 PROFESSIONAL EXPERIENCE
Has worked as a bank teller, a veterinary assistant, a para sub at PACT, and a manager for Carhartt. Also ran her own in-home daycare and helped run a family business.
LIFE OUTSIDE PACT
Has been married to Dave since 2000. They have six children.
Has a 1-year-old Goldador (Golden Lab cross), a cat, and 10 very friendly chickens.
Loves spending time with family, big family gatherings, and holidays.
Also loves to camp, hike, ride horses, fish, spend time at the lake, and just enjoy nature.
Loves the fall season and would choose a vacation to the mountains over the beach.
FAVORITE THING ABOUT PACT
The amazing teachers and staff, the small community atmosphere, and the focus on character building.
OTHER WAYS INVOLVED at PACT
All 6 of her children have or are currently attending PACT.
Has volunteered in the classroom, chaperoned field trips, and attended committee meetings.
EDUCATION
B.S. Animal Sciences, Colorado State University
FAVORITE QUOTE
Not all of us can do great things. But we can do small things with great love.