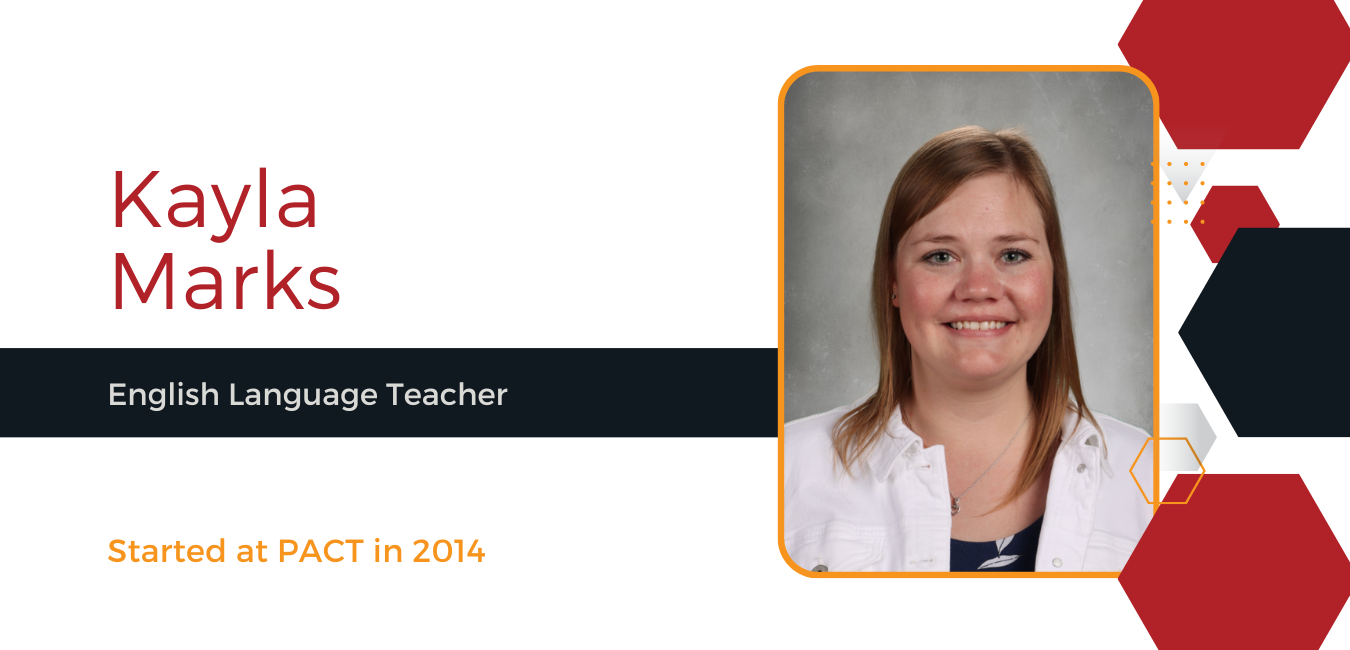 PROFESSIONAL EXPERIENCE
Ms. Marks spent a year as a substitute teacher working from Ramsey all the way down to Mankato. When she got her job at PACT, it was just a few minutes from her house. She has taught seven classes of 1st grade here at PACT before moving to 5th grade.
LIFE OUTSIDE PACT
Ms. Marks has a 3-year-old cat named Zoey. She loves to go on long bike rides and go camping as much as possible! She enjoys going to her cabin where she can unplug and just relax. They don't even have running water there and all her cousins and aunts and uncles get together and have tents, cots, air mattresses, and whatever bed or couch they can find to all spend time together.
FAVORITE THING ABOUT PACT
The students and teachers are so wonderful. They are so kind and wanting to help others out. It feels like family.
OTHER WAYS INVOLVED at PACT
Owns so many different clothing pieces of PACT gear! Has at least four of the same shirt, just in different colors.
EDUCATION
B.A. Elementary Education (K-6), Concordia College - Moorhead
AREAS of EXPERTISE
Really enjoy grilling for friends and family -- they call her the Grill Master
FAVORITE QUOTE
I hope to be remembered by not what I had but by what I gave away!