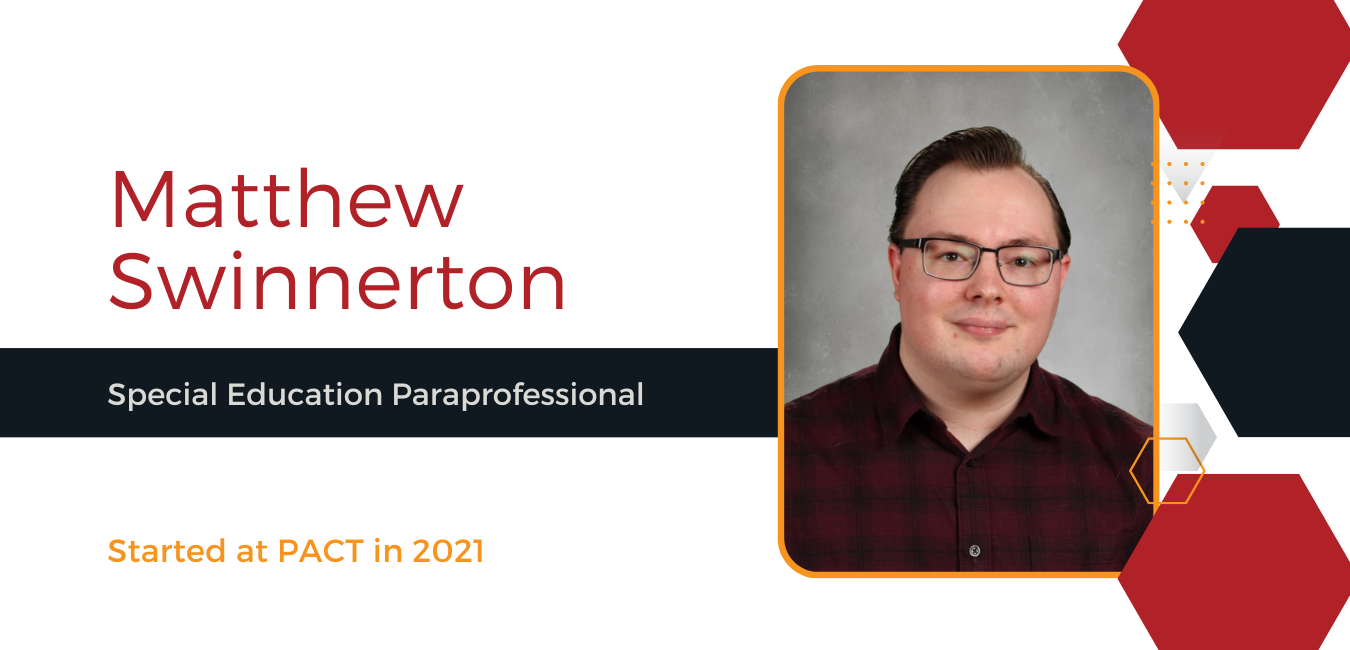 PROFESSIONAL EXPERIENCE
Finance and technology support
LIFE OUTSIDE PACT
When not at school, you can find him chasing his manic little dog around (her name is Éowyn), getting involved in his home church, at a heavy metal show, or working on the series of Epic Fantasy novels he started writing shortly after graduation from PACT!
FAVORITE THING ABOUT PACT
The dedication to academic excellence, the focus on developing excellence in character and leadership skills, and the firm foundation in family values. Collaboration between parents and staff makes PACT great, and he's so grateful and excited to be a part of it!
OTHER WAYS INVOLVED at PACT
EDUCATION
H.S. Diploma, PACT Charter School, Class of 2013
AREAS of EXPERTISE
Creative writing, public speaking, doing impressions, and making coworkers laugh!
Claims the title of PACT's resident novelist.
FAVORITE QUOTE
The world is indeed full of peril, and in it, there are many dark places; but still, there is much that is fair, and though in all lands love is now mingled with grief, it grows perhaps the greater.