We're excited you're here!
At PACT, we're committed to a partnership between parents, students, and teachers to build students of character and academic excellence. We work together to select curriculum, design programs, and develop policies.

Every student at PACT is known and valued. Small class sizes, caring teachers, and a wide variety of extracurricular activities help students grow.
Getting to be a teacher at the school I grew up attending is a dream come true! I cannot wait to give these students the same great educational experience I got!
You're about to take your first step toward an awesome experience.

We look forward to meeting you soon!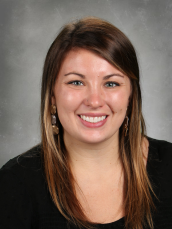 Enrollment and Volunteer Coordinator