Now Enrolling!
PACT Charter School has immediate openings in grades 10, 11 and 12 for the 2020-2021 school year.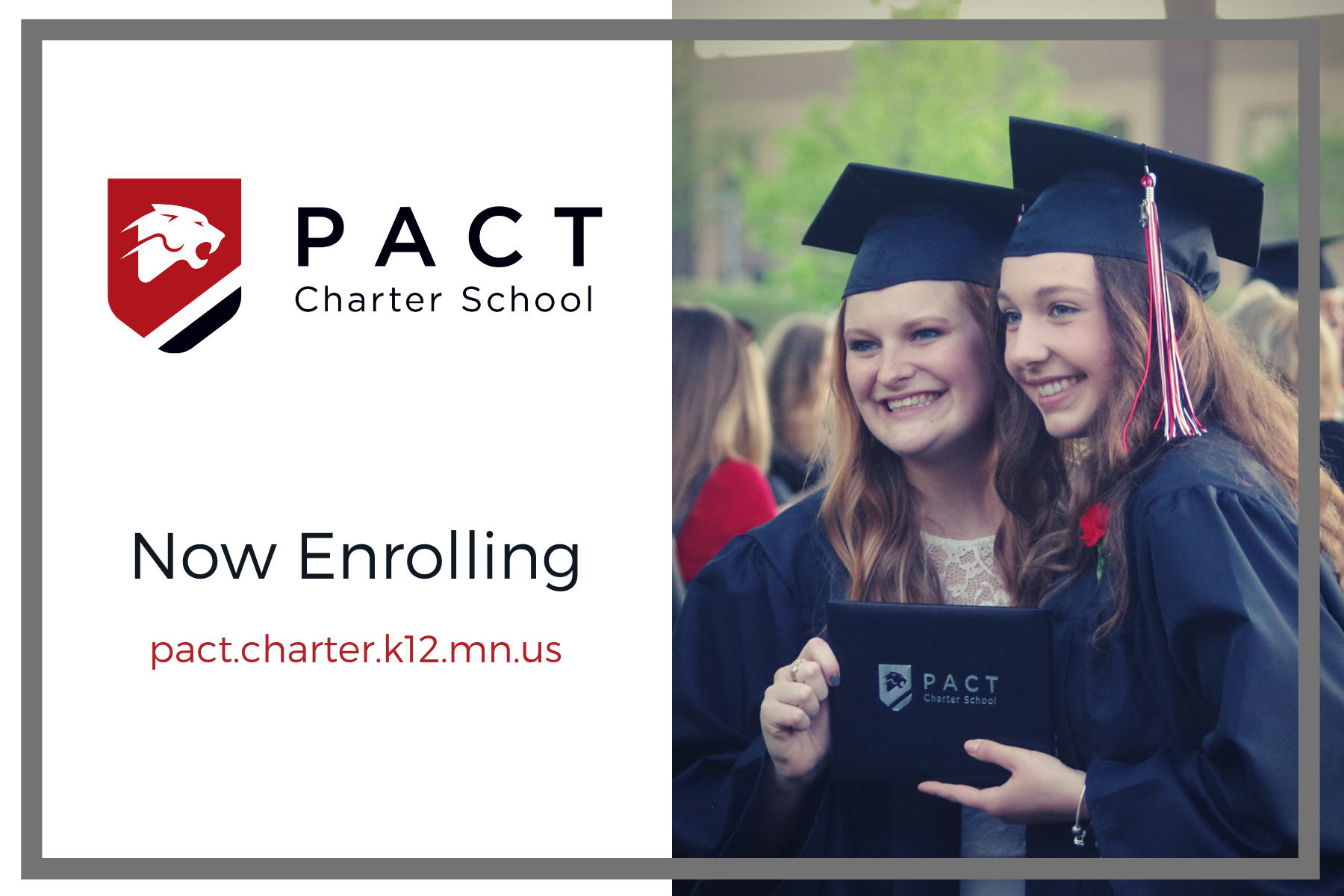 PACT is founded on a committed partnership between parents, students, and teachers working together to build students of character and excellence in education. We work together to select curriculum, design programs, and develop policy. Every student at PACT is known and valued. Small class-sizes, caring teachers, and a wide-variety of extracurricular activities help students grow.
You're about to take your first step toward an awesome experience.
We look forward to meeting you soon!
Discover PACT
Small Class Sizes
PACT strives to keep class sizes small. Our Elementary classes average 24 students and our Secondary only 26 students.
Caring Teachers
Teachers are dedicated and there is an atmosphere of mutual respect and ownership in the work of educating students.
Growth Opportunities
Everyone is here for the students to help them work hard both academically and through a wide-variety of extracurricular activities.