The PACT brand.
The PACT brand is more than a logo or color scheme. It's the definition of who we are — it's our personality.

These resources will help you with your communication and design so we can all express ourselves together as one voice. It makes us stronger.

Brand Colors
As our school song goes, "Red, Black, and White, we'll fight, fight, fight!" Here are the color codes so we can all use the same!
Red
Pantone: 7621 C 
CMYK: C0 M98 Y91 K30
Hex: #B12128
Black
Pantone: Black 6C

CMYK: C100 M79 Y44 K93

Hex: #
101820
White
Pantone: P179 1C

CMYK: C0 M0 Y0 K2

Hex: #
F2F1F0
Need help with your communication efforts?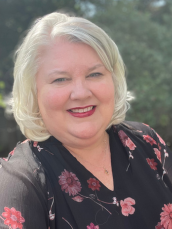 Director of Communication and Community Engagement