Welcome to PACT!
We have the distinct pleasure of welcoming you to PACT!

PACT is truly a unique and wonderful community where we develop our students to be lifelong learners who are committed to making exceptional contributions to the world around them.

Through various opportunities in academics, athletics, and the arts, PACT offers students a character-based education in which we develop the whole student in an environment that shapes them intellectually, emotionally, and physically. We have a fantastic group of skilled professionals who are committed to teaching your students, and who provide an environment where each student is known and valued.

The 2023-2024 school year is our 29th year of providing quality education to our students. We welcome you and are eager to meet you! 

Josh Nyquist | Chief Executive Director
Paul Scanlon | Executive Director of Elementary Education
Romelle Pornschloegl | Secondary Executive Director of Education

According to the 2022 Climate Survey
94% of parents agree that people make them feel welcome at PACT.
PACT Ally Mentoring Program
We want to help our new students and families connect with others. If you are interested in having an "Ally," email
enroll@pactcharter.org
, and we will get you connected.
Non-School Fridays
Throughout the school year, there are a number of Fridays in which we do not have school. This was designed as an opportunity for families to connect with classmates or to focus on family. You'll want to make a note of these dates on the school calendar.
Waitlisted Students
If you have a student still on the waiting list for PACT, openings will be filled as they become available. Please remember that if your student does not get an enrollment offer for the 2022-2023 school year, you need to reapply by November 1, 2022, for the 2023-2024 lottery. If you do not get an enrollment offer for the 2023-2024 school year, you must reapply by November 1, 2023.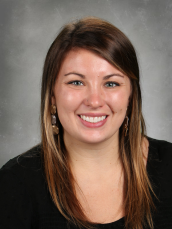 Volunteer and Enrollment Coordinator