Sorry! We're unable to provide enrollment tours right now!
Due to construction at our Elementary AND Secondary campuses, we cannot give tours until late September 2023. Thanks for your understanding while we build amazing new environments for our students!

We still hope you will join us and apply!
Enrollment Process
PACT Charter School offers comprehensive academic, athletic, arts, and character-building programs. All students have the opportunity to be challenged and supported according to their abilities, skills, and needs. PACT students are dedicated to pursuing academic success and see the value in participating in extracurricular activities.


Application
Application for enrollment to PACT is open to all students that live in the state of Minnesota. PACT is a tuition-free public charter school, and there are no fees to apply. PACT receives more applications than space available in most grades each year, and as a result, we hold a lottery each February. The lottery generates a waiting list in which offers of enrollment are made.
Applications are due by January 15 each year, and you must reapply each year until you are accepted. Applications received by the deadline will be included in the Enrollment Lottery on February 15.

Note for 2023-2024: For the 2023-2024 school year, applications are due by November 1, 2022. Applications received by the deadline will be included in the Enrollment Lottery on November 7, 2022. 


Preference Status
According to Minnesota law governing charter schools, enrollment preference is given to siblings of currently enrolled PACT students. The sibling must be related biologically, by marriage, or adoption. A foster child of a currently enrolled PACT student's parents is also eligible.

Children of PACT employees are also given enrollment preference.


Enrollment Notification
Every effort is made to notify families of waiting list numbers within 30 days of the Enrollment Lottery via email and the PACT website. Phone calls will be made only to those families with an enrollment offer following the Enrollment Lottery. After that, calls will be made when space in a classroom opens up. If you are offered a space, you have 48 hours in which to accept or reject enrollment. After that time, we will contact the next family on the list. 


Kindergarten Admission
PACT offers both full-day and half-day options. Openings will first be filled by students who have qualified for preference status and have completed an enrollment application before the lottery date. Students should be five years old before September 1 to be eligible for kindergarten.
First Grade Eligibility
To be eligible to enroll at PACT Charter School in first grade, a student must be age six by September 1 of that school year; or complete kindergarten. Mid-year enrollees must meet the age requirement or be currently enrolled in first grade in another public or private school.
Enrollment Policy
For more information on enrollment at PACT, read our Enrollment Policy.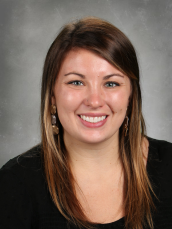 Volunteer and Enrollment Coordinator
763-712-4200, ext. 1119  |  
enroll@pactcharter.org
Office Location: Elementary Campus, Room 119