Preparing Future Leaders
At PACT Charter School, we focus on building relationships with students, while we challenge each student to grow as leaders of their community. Our student-focused curricular builds a foundation of knowledge to help them become lifelong critical thinkers.
We have dedicated team of faculty and robust curriculum to challenge the minds of our students. Our teachers continue to grow in their desire to impact the heart of our students to be sure they develop a life-long love of learning.
The best parts:
Strong core academics with engaged teachers.
Curriculum that is academically challenging.
Weekly classes in technology, media center, music, art, and gym.
Average class size of 246, with a 16:1 student/teacher ratio.
"Advisory Buddies" pairs students in grades K-6 with middle and high school students.
Four years of Spanish available.
Variety of extracurricular teams and clubs.
Teaching Methods | Curriculum
The goals of our teaching methods and curriculum are to promote higher-level thinking in students, meeting them at their ability level and helping them to reach their full potential. This is accomplished in various ways, including:
Incorporating multiple intelligences: logical, intrapersonal, musical, kinesthetic, spatial, linguistic, naturalistic, interpersonal
Focusing on multi-sensory learning as much as possible
Teaching students how to research using a variety of resources
Integrating subjects and cross-curricular projects when appropriate
Providing an emotionally and physically safe, positive learning environment
Working collaboratively
Training students in decision-making
Differentiating instruction
We use quality literature to inspire and demonstrate the importance of ethical behavior.
Reading instruction includes the use of market curriculum resources, including anthologies and leveled readers, as well as teacher-made units.
Students continue to work on reading skills by exploring different genres. There is focus on writing, grammar, and speaking to ready them for adult life and post-secondary education options.
Whenever possible, students read literature selections based on what is currently being studied in social studies or science.
Physical Education/Health
Additional Opportunities
STEP High School
PACT has a partnership with
STEP High School
 in the Anoka-Hennepin School District to include their courses in our registration guide. Interested juniors and seniors need to complete their core course classes at PACT, but can earn elective credit through STEP. In order for students to qualify to go to STEP, they must be on track for graduation.
College in the Schools
College in the Schools (CiS) is available at PACT for eligible students in grades 10-12. The CiS program is designed to promote rigorous educational pursuits and more course options for students.
The emotional maturity and level of responsibility of the students are major considerations for success in this program. Careful attention should be given to the student's ability to work independently as well as the student's self-discipline.
To ensure that a student has the best opportunity for success, it is essential that plans be coordinated with the school guidance counselor.
Secondary Resources
Course Information (coming soon)
Secondary School Supply List
Academic Policies (600 series)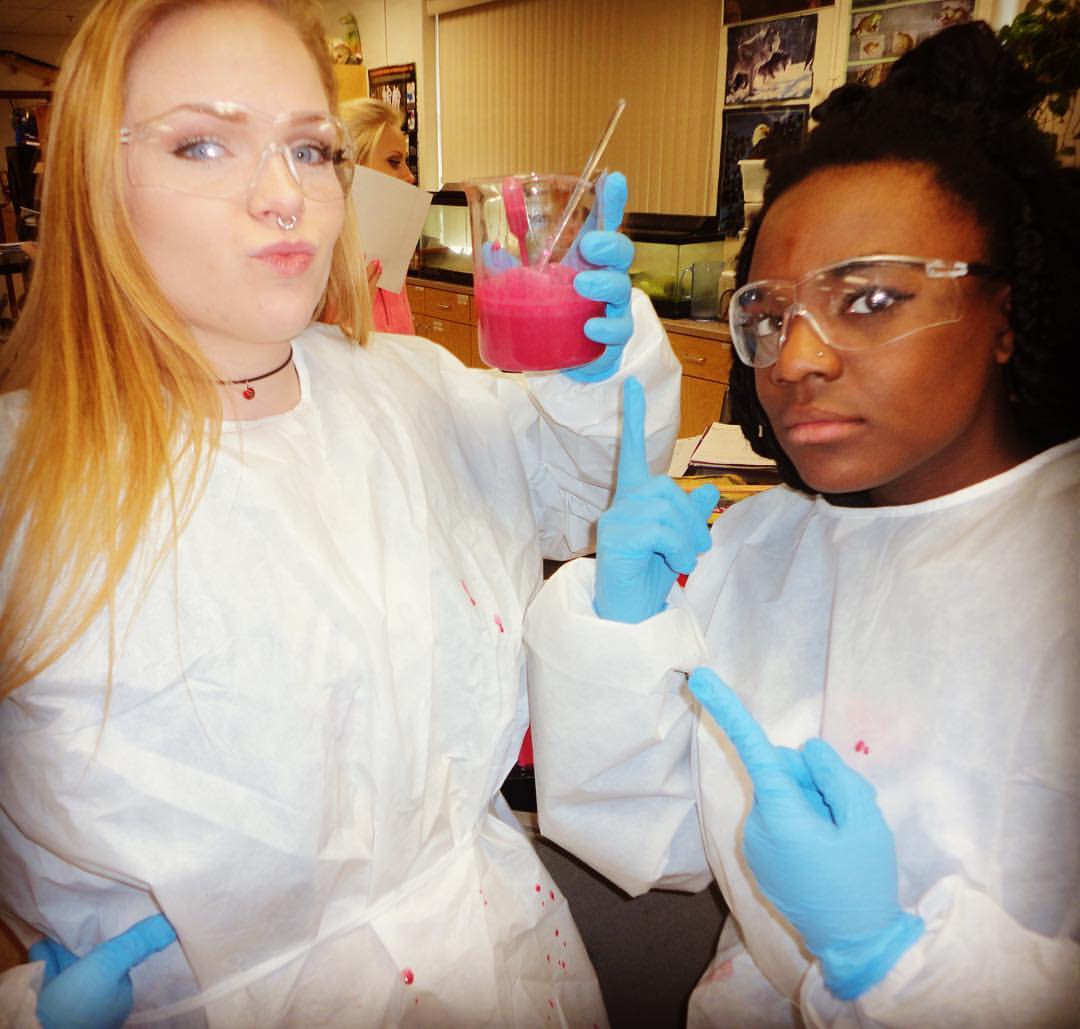 Accountability, Instruction, and Assessment Coordinator